Myth and Imagination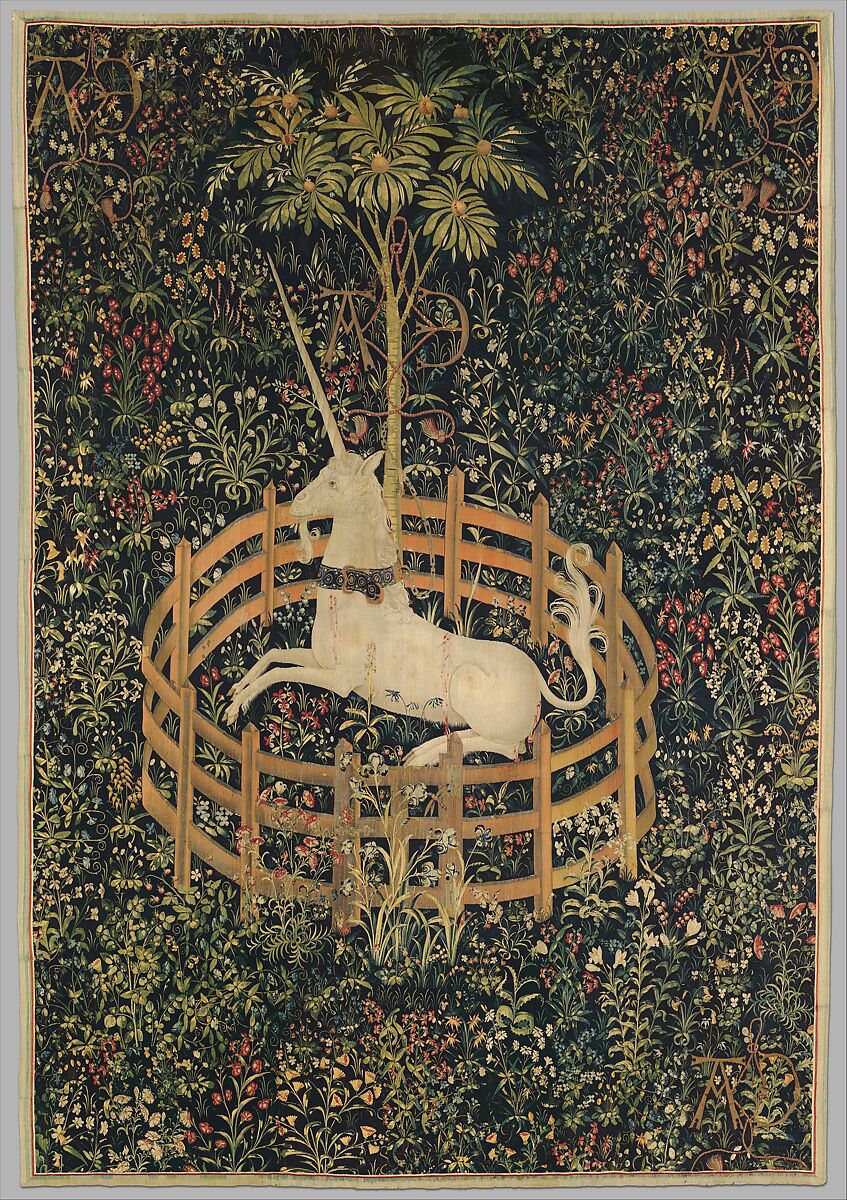 The Unicorn in Captivity
(from the Unicorn Tapestries),1495–1505, South Netherlandish, as part of the collection of the
Metropolitan
Museum of Art, New York City:
The Cloisters Museum & Gardens. "Search for the Unicorn," May 14, 2013–August 18, 2013.
In an essay ("Greenland Unicorns and the Magical Alicorn;" September 19, 2019) in the
Public Domain Review,
Natalie Lawrence, writes:
Unicorns seem to be everywhere these days. It's virtually impossible to walk down a high street or go into a gift shop without coming face to face with one of these rainbow-spangled creatures in some form or other. They have become a fashionable cultural icon of fantasy, escapism, and (somewhat paradoxically) individuality — a fact exploited to the full by manufacturers and marketing experts. All the same, most people today are well aware unicorns don't exist.
But people want to believe that they do indeed exist, especially today. The unicorns and their magical horns still captivate minds both young and old. This is true in my household, where my son and I--young and old--both enjoy the myth and magic of unicorns and what they can do for us, especially during these times of high anxiety and distress, chiefly brought about by a disruption and a disorder that has eaten away at what we long viewed and thought as good.
The unicorn promises not what politicians or clergy can and do promise, but what myth and magic can along with imagination. Merciful Justice. Fairness. Decency. Feeedom to Be. Such expectations come from somewhere afar, yet they are of the kind that are not humanly possible; the kind that takes the faith of a child, particularly a small one. And of course, unicorns are rare, so rare that you can't see them. At least not with your eyes. Unicorns are also fierce and pure, and these mythical creatures know what is necessary to know. Not everyone knows what the unicorn know, but you can.
*****************